Creality's past resin printers have flown under our radar somewhat – perhaps because they always seemed a little uninspired and never really caught on with the community at large (something we try to monitor when deciding which printers are worth looking at.)
Perhaps we need to revise this approach, because after a few days of printing with the Creality's imminent arrival, the LD-002R, it's clear this is anything but a humdrum rerun.
Similar in many regards to Elegoo's (also imminent) Mars Pro, the LD-002R presents a clean and uncluttered user experience with a well thought out design that defuses many of the irritants we've had with other, similar budget printers.
Design
Whizzing through a few of the main design points and features, our attention is drawn to the front-accessible USB port (it's located on the side of the printer, which does impact on the usable footprint a little), and, perhaps best of all in a why-doesn't-everyone-do-it-like-this way, a resin vat with staggered markings for various levels of milliliters. If your slicing software gives an estimate of the milliliters of resin required, you need only look at the vat on the LD-002R to know for sure if you have enough. It's simple and effective.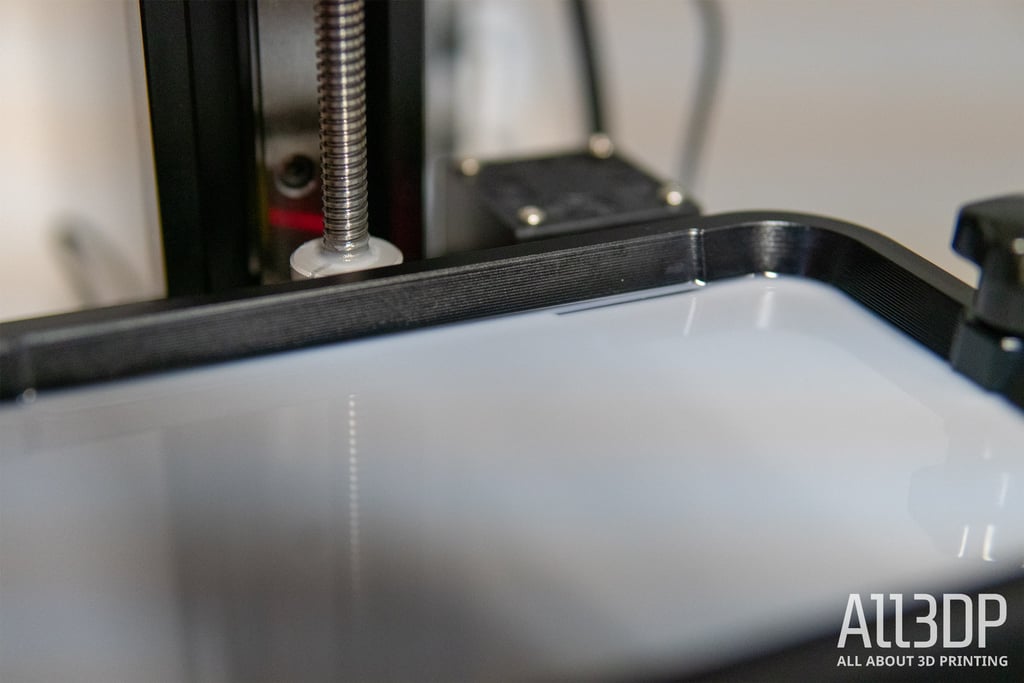 An unusual sight on the LD-002R is the inclusion of a perforated print plate. More commonly seen on large format resin printers, it certainly does the job in securing the bottom layers of a print to the plate with an iron grip, although you're sacrificing the possibility to print directly on the plate without necessitating you sand the bottom of prints.
One potentially standout feature that has a huge question mark over its head is the possibility of wireless printing via WiFi. It's not an advertised feature of the LD-002R, but remains a toggleable option in the networking section of the printer's menu. Possibly a hangover from using an unaltered state of ChiTuBox that supports WiFi, another possibility is that it is an optional add-on – something that would align with Creality's recent drive to offer myriad official upgrades and add-ons for its printers.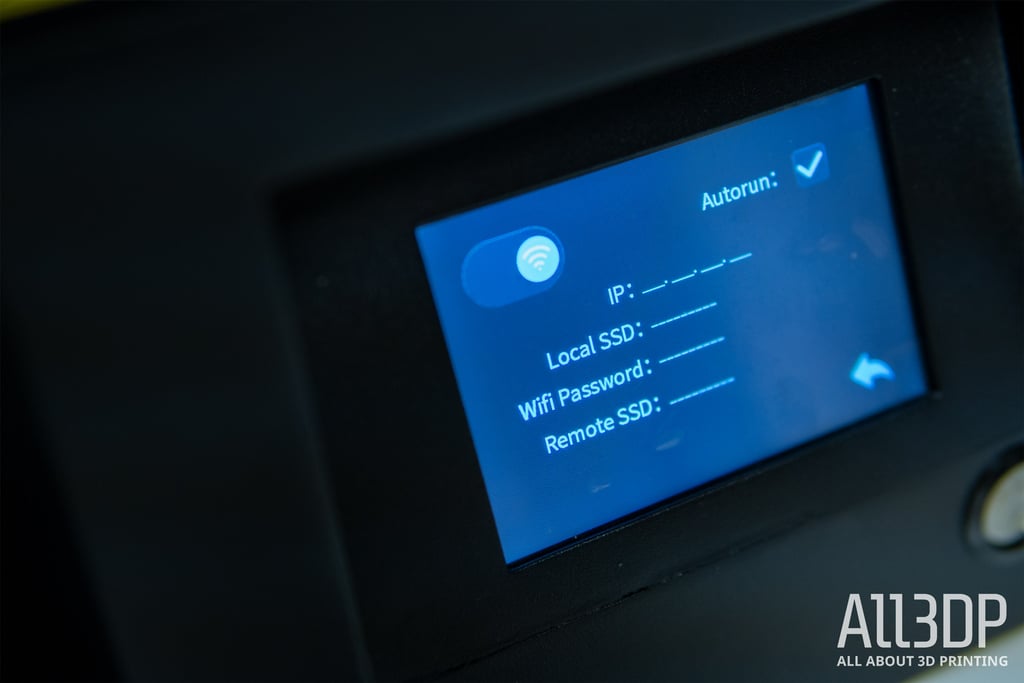 This theory is backed up by the inclusion of a mainboard diagram in the manual that alludes to a cluster of pins reserved for a WiFi module. Of course, this is just a theory – as things stand WiFi is not a supported connectivity option of the printer out of the box, but it would give it something of an advantage over the competition.
Printing
After a few days printing, we can confirm that the first prints are exactly in line with what one might expect from this class of machine – high detail, visible voxels if you really scrutinize. No hint of artifacts or inconsistency from the light engine.
We have had some failed support structures, but attribute this to the unusually watery sample of resin provided in the box. Switching over to a resin we find to be quite reliable, the print errors disappeared.
At approximately $270, the LD-002R's price point puts it squarely in competition with the likes of the Elegoo Mars Pro and Anycubic Photon S, undercutting both by a narrow amount (although this might get absorbed by shipping and import fees, so take with a pinch of salt.) Based on our initial time with it, perhaps the competition should be worried.
Check back in the New Year for our full verdict after some more weeks of printing.