To ensure that their customers get the most out of their 3D printers, 3D Systems has completed testing of the materials for the Figure 4 system in ASTM and ISO standards. The Figure 4 is marketed as a scalable solution for industrial manufacturing so having test data for its materials will go a long way in helping customers get their printed parts certified for specific jobs.
If an engineer is going to use any material for true production applications, they need a comprehensive set of data that meets industry standards to evaluate its efficacy. 3D Systems recognizes how these standards help improve product quality, enhance safety, facilitate market access and trade, and build consumer confidence. Testing to both ASTM and ISO standards allows us to address a broad set of manufacturers worldwide and usher in the use of additive for true production. Marty Johnson, technical fellow, 3D Systems
3D Systems Figure 4 Standalone
Features
– Print 500 parts per month
– Industrial-grade materials
– Accurate
– Affordable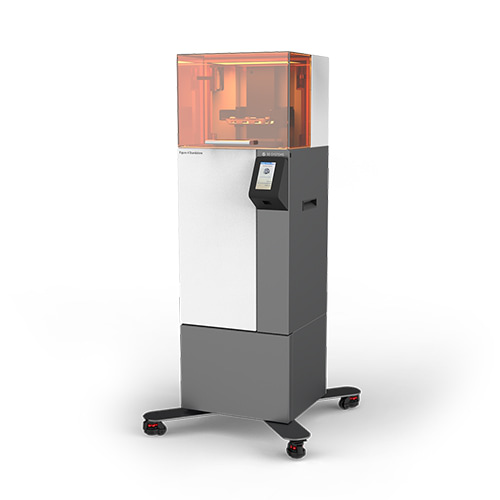 Testing was performed on eight materials, including rigid, durable, flexible, and medical polymers. And a host of properties were analyzed for each material:
– long-term environmental stability
– electrical resistance and static sensitivity
– ISO mechanical properties
– isotropic mechanical property tolerances
– corrosive resistance to automotive fluids and chemical reagents
– flammability
– biocompatibility
Manufacturers who have worked with the different materials on the Figure 4 know how durable and functional they are so this data isn't for those people. Marty Johnson explains, "Until this point, materials testing data provided by the industry has been incomplete for production applications and of little value to engineers accustomed to data that accompanies injection molded plastics." The data is for the companies needing parts manufactured; it communicates to them the impressive UV stability, impact strength, flexibility, and heat deflection of the materials available through the Figure 4.
3D Systems will be releasing the data on its website on March 23. They'll also be presenting it in its booth (D8) at AMUG 2020 in Chicago from March 22-26.