BigRep recently expanded its already-extensive portfolio of materials with the addition of ABS and ASA. These materials are similarly strong and heat resistant so they pair well with the engineering and industrial focus of the rest of BigRep's material offerings.
The XL 3D printer manufacturer BigRep has smartly moved into the materials business as well. Supplying customers with filament is not only another source of revenue for the company but also another layer of quality control. BigRep printers have an open material ecosystem, meaning they can print any brand of material. That's great for their customers, but some of those customers will inevitably run low-quality filament through the printer, have a bad print experience, and then blame the printer. By offering high-quality filament at competitive prices, BigRep can greatly reduce the number of customers using subpar filament in their machines.
BigRep customers don't just print big parts, they print functional parts too. So BigRep has catered to the needs of its customers with highly functional materials. Our reviews of their materials demonstrated that they can produce parts that are tough, parts that are flexible, and parts that can withstand heat and sunlight. ABS and ASA are both popular materials throughout the manufacturing world for their strength and stability in a wide range of environments so it makes perfect sense that BigRep should offer them.
ABS has superior impact resistance so it's commonly found in automotive applications. It's good in the heat too, with a heat deflection temperature of 195°F.  And with a tensile strength of 30MPa, it's strong enough for many end-use applications. ABS prints at a higher temperature than most materials and an enclosed build chamber is recommended to prevent warping, making it a bit more difficult to print than something like PLA.
ASA is seeing a surge in popularity as an alternative to ABS with improved printability as it prints at a lower temperature and is less prone to shrinkage and warping. Its tensile strength is a noteworthy 33% higher at 40MPa, and while lower, the heat deflection temperature is still an impressive 186°F. Additionally, ASA is UV resistant so it can handle the outdoors just fine. Those traits make it ideal for automotive and sporting goods applications.
Both of the materials are available in black and white and on spools that range from 2.3kg to 8kg. They've been engineered to have excellent layer bonding and minimal shrinkage, and my own experiences with their materials showed that to be the case. These materials weren't around when we were reviewing their selection, but cross your fingers for a round two.
ABS
Features
– Compatible with the STUDIO G2 & PRO
– High impact strength
– Excellent adhesion
– Minimal warping
– Easy post-processing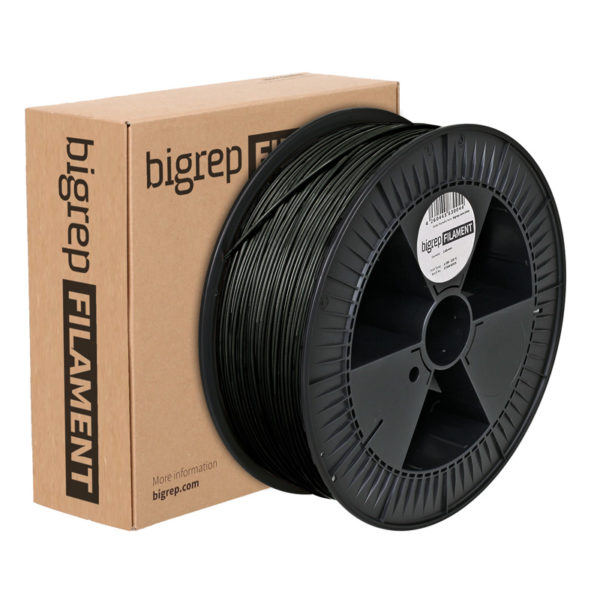 ASA
Features
– Compatible with the STUDIO G2 & PRO
– High impact strength
– Weather & UV resistance
– Minimal shrinkage
– Easy post-processing