New Zealand-based automotive manufacturer Rodin Cars has revealed that its upcoming 'FZERO' hypercar is set to feature a 3D printed gearbox. 
Believed to be the first of its kind, the vehicle's transmission includes a hydraulically-controlled differential to help manage the torque generated by its 1,000 bhp engine, which Rodin has built to make it "faster than contemporary F1 cars." 
By partnering with 3D Systems to 3D print the bespoke gearbox rather than sticking to conventional casting and milling, Rodin Cars has been able to make it smaller, lighter and resilient enough to endure the rigours of track-day action. 
"With the Rodin FZERO gearbox, we had specific criteria we wanted to meet in terms of weight and durability," said David Dicker, Founder of Rodin Cars. "Because of the size and quality required for such a large component, it was only possible to print it on 3D Systems' DMP Factory 500 machine. We couldn't source another AM supplier who was able to offer a similar solution for our needs."
"3D printing allows us to design and create components otherwise unachievable using traditional methods of manufacturing."
Rodin's road-legal race car
Based in a remote region of New Zealand's South Island, Rodin Cars is an independent hypercar manufacturer with a penchant for pushing the limits with road-legal single-seaters. Working from its 550-hectare test complex, which includes three tracks as well as 3D printing-equipped production facilities, the firm launched its first track car back in 2019 with the 300 kph-capable Rodin 'FZED.' 
Built with a semi-automatic paddle shift gearbox developed by engineering firm Ricardo, and sporting a livery akin to that of a Lotus F1 car, the FZED churns out an impressive 675 bhp, allowing it to reach 100 kph in just 2.9 seconds. Now, not satisfied with the performance achieved with its first effort, Rodin Cars has decided to create an even faster car with a custom V10 engine that revs up to 1,000 bhp. 
However, in order to accommodate this added power, Rodin Cars has had to develop a redesigned gearbox for the FZERO, as using normal magnesium casting and machining would make it too heavy and fragile for a track-day thrashing, thus the firm has now turned to 3D Systems for help building a titanium alternative.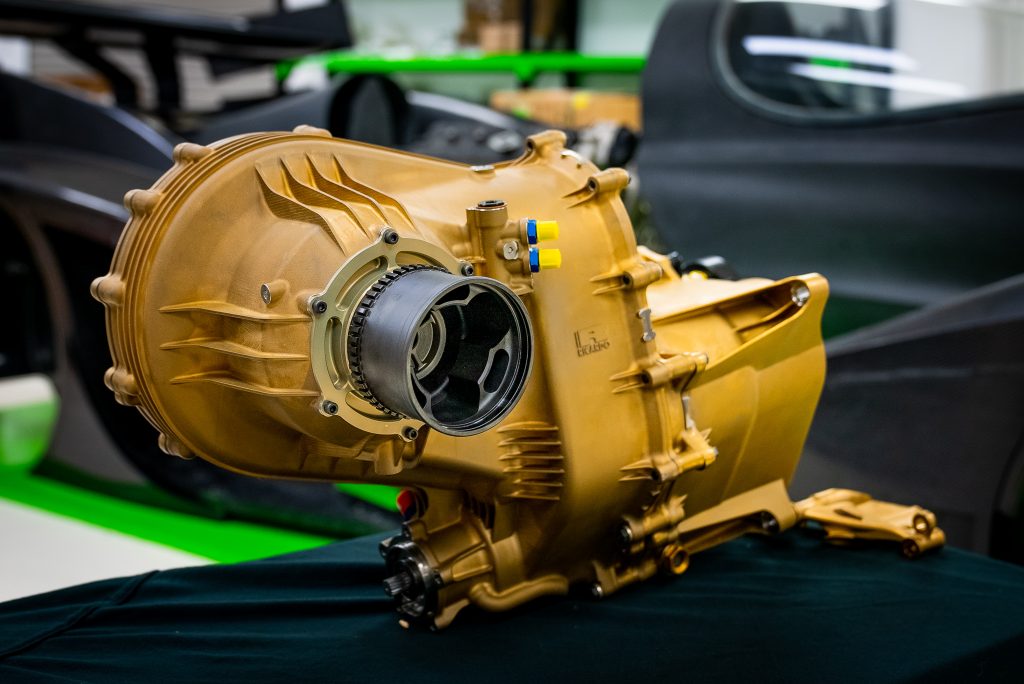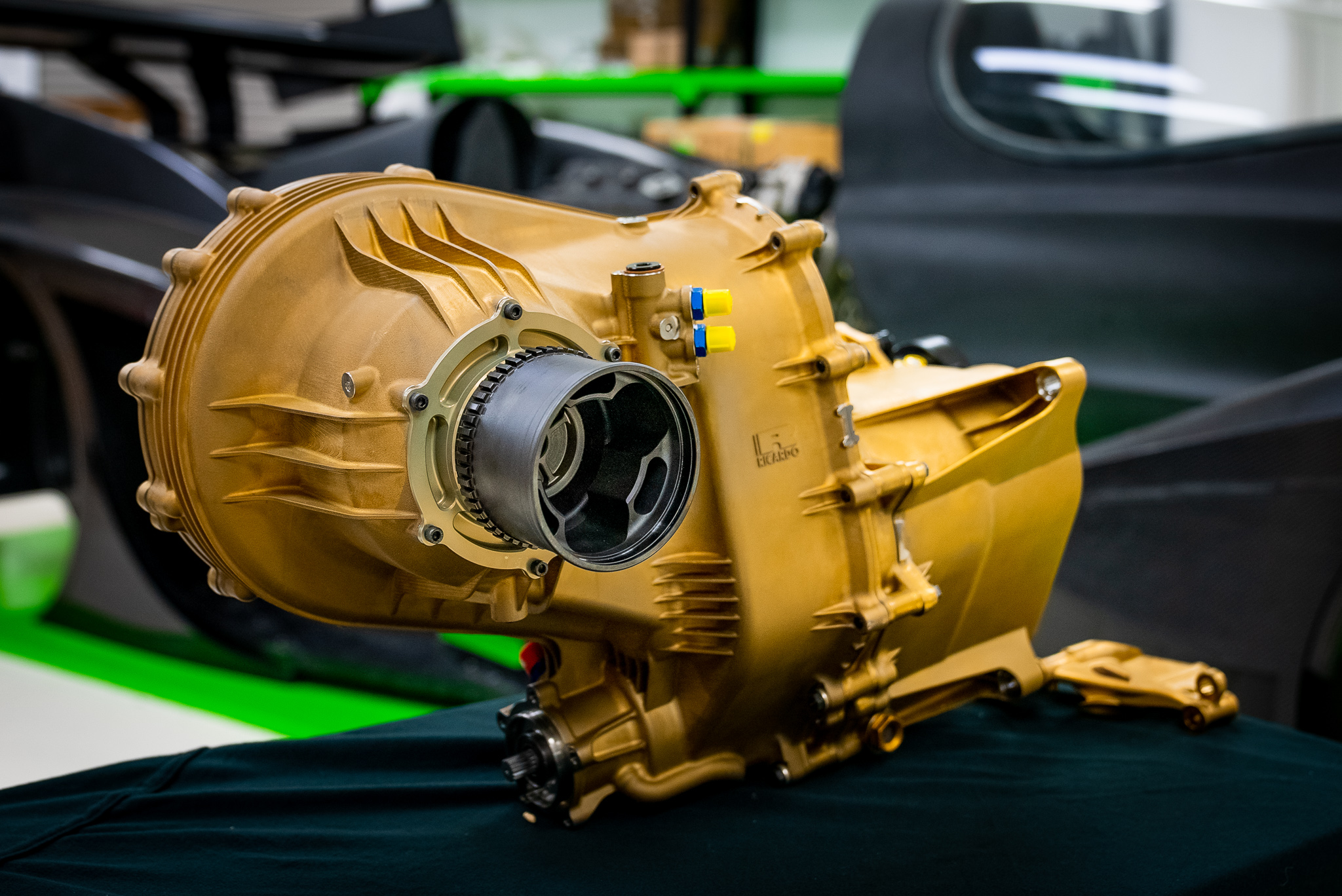 3D printing a world's first 
During the gearbox's painstaking 18-month-long design process, Rodin Cars worked with Ricardo once again, but also formed a partnership with 3D Systems' Application Innovation Group (AIG). By collaborating closely with Rodin Cars' engineers in Belgium and the U.S, and leveraging a DMP Factory 500 system, the AIG team were ultimately able to produce a unique eight-speed sequential transmission system. 
Due to its complex internal galleries, thin-wall bearing structures and overall weight of just 68 kilograms, 3D Systems says that the resulting gearbox couldn't have been built in any other way. Initially produced in Belgium, the part has not only been tailored to accommodate specific gear ratios, but to feature a compact geometry that's designed to enable the new FZERO to be pushed to its limits without breaking. 
Following the gearbox's successful redesign, it has since been shipped to Rodin Cars for serial production, while the firm has also installed a DMP Factory 500 system to 3D print hundreds of other bespoke parts for its upcoming hypercar, in addition to one of 3D Systems' SLA machines as a means of creating tooling for the FZERO's carbon fiber forms. 
Now said to be reaching "the final stages of development," the FZERO will soon be available in two variants: a 700bhp edition with a naturally-aspirated engine, and a turbo-charged 1,000 bhp model. Although the hypercars' pricing has not yet been released, the £600,000 price tag of their predecessor, suggests that the company's innovation will come at a similarly-luxurious outlay for would-be buyers. 
"Additive manufacturing is enabling industry leaders to defy limitations and stand apart," concluded Kevin Baughey, Segment Leader of Transportation & Motorsports at 3D Systems. "This is a shining example of how additive manufacturing not only enables parts to be produced that couldn't be created through conventional methods, it is also delivering a lighter, more durable, beautiful vehicle."
"It's the blending of the art of design with the science of hyper-performance cars and motorsports."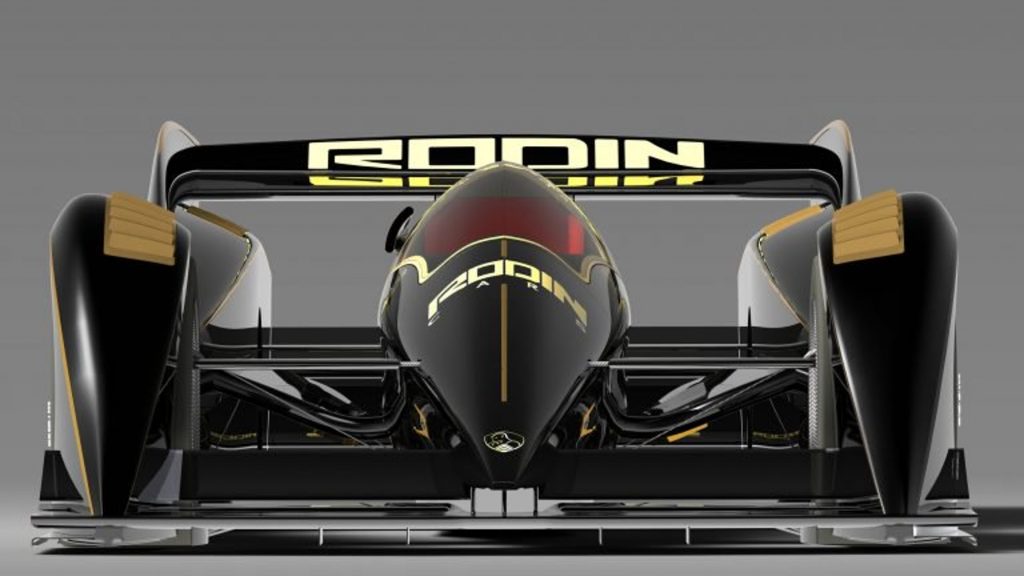 Taking 3D printing to the limit 
While 3D printing has long been used for automotive prototyping, the technology's now advanced to the point that it's being applied to create cutting-edge end-use hypercar parts. Most recently, the UK-based Arash Motor Company employed MakerBot 3D printing within the production of its latest hypercar components. 
Likewise, design engineering firm CALLUM has used MakerBot's METHOD X 3D printer to produce prototypes, tooling and low-volumes of components for R-Reforged's one-off tuned Aston Martin Vanquish. The 25 custom-built supercars feature additive manufactured brake ducts as well as limited edition gauges, that were built in-house at a reduced cost. 
In more exotic cases, automotive companies such as Czinger have even used 3D printing to produce parts for rapid hypercars like the 1,250 bhp $1.7 million '21C.' The mostly hand-assembled street-legal rocketship has been built alongside SLM Solutions, which has helped 3D print its inconel exhaust system and titanium windshield parts. 
To stay up to date with the latest 3D printing news, don't forget to subscribe to the 3D Printing Industry newsletter or follow us on Twitter or liking our page on Facebook.
For a deeper-dive into additive manufacturing, you can now subscribe to our Youtube channel, featuring discussion, de-briefs and shots of 3D printing in-action.
Are you looking for a job in the additive manufacturing industry? Visit 3D Printing Jobs for a selection of roles in the industry.
Featured image shows Rodin Cars' 3D printed gearbox. Photo via 3D Systems.