Zurich-based startup Spectroplast is about to unveil their high resolution silicone 3D printer at this years' Formnext in Frankfurt, making it the first time that a DLP silicone printer is made available to the public.
Spectroplast, a spinoff from ETH Zurich, was one of the first companies to print industrial and medical grade silicones, having launched their on-demand silicone parts service three years ago. There have been a few attempts to bring silicone printing to fruition from other bodies, but they have been limited in success due to mechanical, material or quality issues with the printed items.
Spectroplast have been honing their skills in this domain with their on-demand parts service, and have developed not just a DLP silicone printer, but a high resolution one, which will be capable of reducing cost and efforts associated with traditional silicone/elastomer manufacturing methods such as injection molding, vacuum casting or dip molding.
The new desktop printer will run with an updated silicone portfolio, with materials featuring outstanding long-term stability and mechanical properties. The range of available silicones will be in different hardness and elasticity from shore A30 to shore A60 and will include black, red, blue, white, rosé, and translucent colors.
You can see the Spectroplast printer in the image below.
The printer will likely have similar printing dimensions as the current on-demand service offered by Spectroplast, which offers a print area of 130x75mm and a print height of 100mm.
The resolution and layer thickness will also likely be on the same level as provided in the on-demand service, which is 0.1 mm.
This is expected to be something of a game changer, as there are currently very few options for those wishing to manufacture elastomers. Most methods of elastomer forming require a mold of some kind, which means mold makers must be hired to design the molds, and manufacture them, resulting in high costs and lead times…
These elastomer-forming woes could very well become a thing of the past if the Spectroplast printer delivers as promised. Currently the company can boast of over 500 customers around the globe who have used the current on-demand system for thousands of different projects.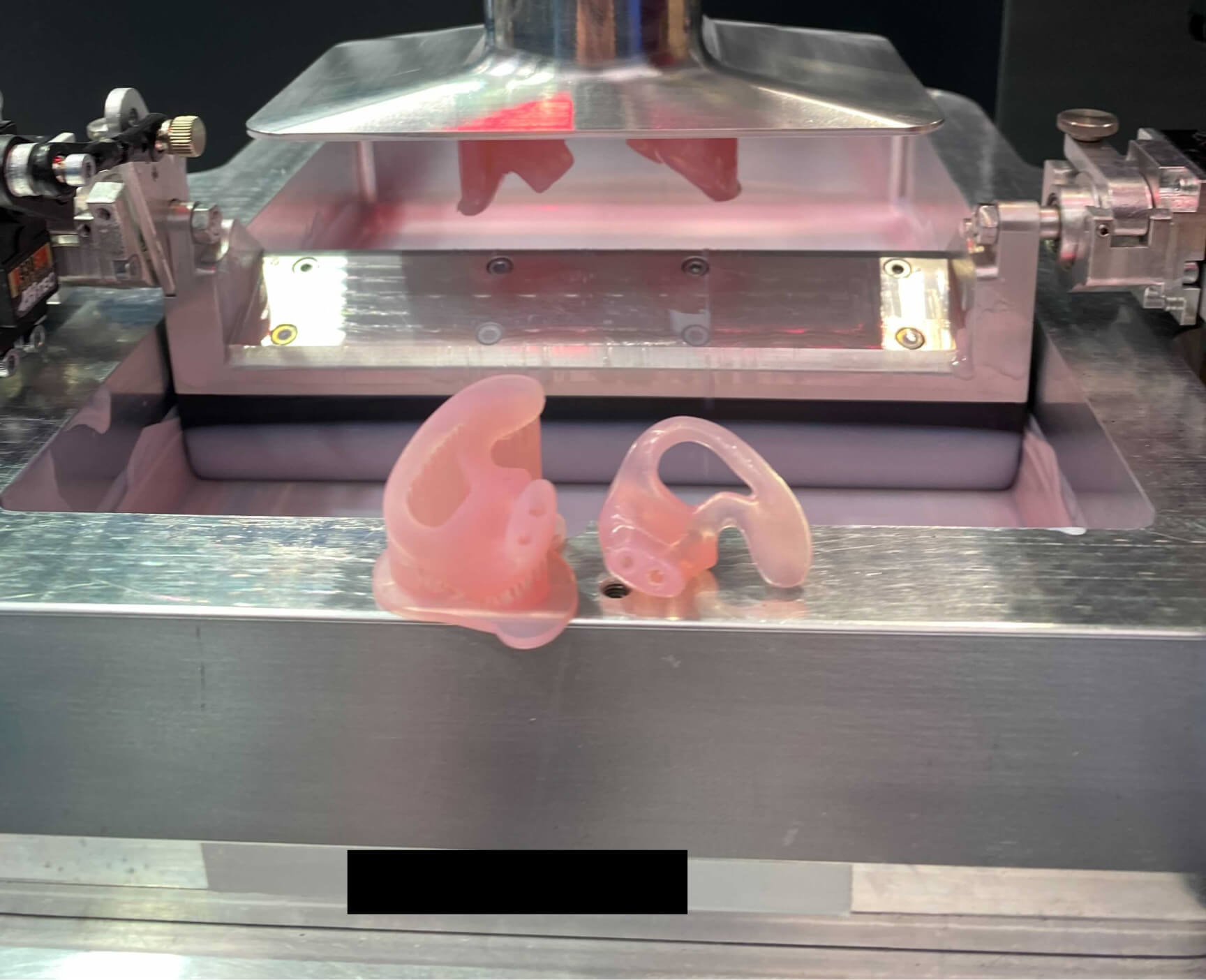 Due to the project timeline, Spectroplast will most likely launch the printer at Formnext, which will be held in Frankfurt, Germany, on 16-19th November 2021.
Spectroplast was a winner of the Formnext Startup challenge in 2019, so they are old hands at the event.
If you can't wait until November to see this new development in the world of elastomer printing, then you can head on over to the Spectroplast website to see what they have been offering in terms of their on-demand services until now.